CHILDREN'S HOUSE
Teach me to do it alone
The partnership between the teaching team and the parents is essential to promote a quality welcome for the child who will spend a part of their day at Les Colibris. Together, we will meet the needs of each child, according to their age, and thus offer them elements of physical and emotional security, and elements of socialization.
Your child is at the age where he or she becomes aware of himself or herself. We help them become independent, enrich their sensory perceptions, refine their hand skills, explore language, prepare for writing, reading, mathematics and raise their awareness of culture. In this way, he or she builds the foundations for his intellectual and academic development.
THE WELCOME IN THE CHILDREN'S HOUSE(children aged 3-6)
We have carefully prepared the environment (the classroom) to create the best conditions for your child to build and develop harmoniously, physically, intellectually, psychologically, emotionally and socially. Your child is cared for individually, in a privileged way and at his or her own pace.
Discover the morning of a 4-year-old child in the second year of the 3-6 year cycle:
 Goals of the children's house
Help each child to develop by enhancing his or her personal strengths.
Encourage the child to be generous, tolerant and responsible.
Stimulate curiosity, desire to learn and thirst for knowledge.
Promote self-confidence.
RESPECT FOR THE CHILD AND HIS OR HER PERSONALITY
In a Montessori (classroom) atmosphere, each child is considered as a unique individual within the group and respected as such, in all their physical, intellectual and emotional integrity. The way we respond to their needs is crucial to the construction of their personality, the formation of their intelligence and the development of social meaning.
 A PREPARED ENVIRONMENT
A prepared environment is a place where the child will find all the elements necessary for his or her physical, psychological and emotional development. This environment, adapted to the child's size and strength, consists of several series of activities (practical life, sensory development activities, language, mathematics, geography) designed to respond to each stage of the child's psychometric development and allows the child to access an autonomous activity. All educational activities and materials are introduced individually by the educator and then made freely available to the child to allow him or her to experience the activity for themselves. Each child can therefore freely choose his activity according to an internal, deep motivation and use the material as long as he wishes. By practicing regularly, the child focuses his attention and gradually develops his concentration. This concrete and indepedent experience will enable the child to organize his or her thoughts, build his or her reasoning skills and strengthen his or her inner security.
DEVELOPMENT OF SELF-MANAGEMENT AND A SENSE OF RESPONSIBILITY
The Montessori educator accompanies the young child in the construction of his personality, the knowledge of himself and in the conquering of his independence. In this "open" atmosphere, the child is encouraged to become a responsible actor in his or her environment. He gradually becomes aware of his identity and experiences his ability to act positively.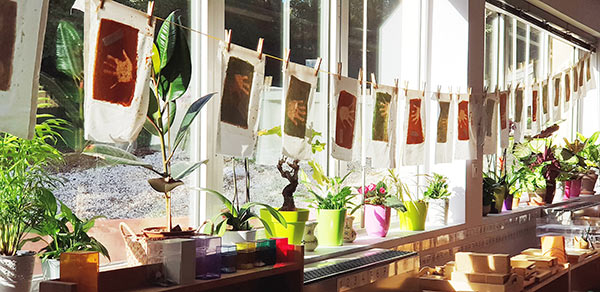 COOPERATION AND SOLIDARITY RATHER THAN COMPETITION
The school welcomes children divided into cycles, in which they share the same environment. This cohabitation of different ages and abilities promotes exchange, cooperation and mutual respect. They are allowed to learn respect and how to work independently and collectively.
LEARNING AS A MOTIVATING AND POSITIVE EXPERIENCE
Learning should be an exciting and constructive experience that encourages the child's natural motivation and cultivates curiosity. The role of the Montessori educator is to accompany the child in their achievements. The educator step in appropriately and discretely in a constructive manner that is never intrusive. This allows the child to acquire autonomy in work, self-confidence and inner discipline. The Montessori educator works with each child individually, or in small groups according to their progress, respecting their own pace and specific needs.
MONTESSORI EQUIPMENT: DEVELOPMENT EQUIPMENT
From 3 to 6 years old, the child build his self-confidence. It is now essential to give him the means for structuring and organizing his thinking. The Montessori material presented to the child is designed to develop his or her sensory perceptions and to develop his or her thinking. In the children's house (cycle 3-6), the material is divided into 4 areas:
Practical living equipment
By handling these everyday objects, he or she practices the gestures of his or her cultural group (pouring liquids, washing hands, dressing, taking care of plants, etc.). He works on fine, gross motor skills, personal care, environmental care, concentration and self-confidence ("I do it by myself").
Development of mathematical thinking with materialized abstract activities (small/large, short/long, smooth/rough, perimeter of a square, base of a triangle etc…).
This material allows the introduction of more complex abstractions (numbering, function of operations, additions, subtractions, multiplication…)
We first support the enrichment of vocabulary and the diversification of expression. It begins with refinement exercises of voluntary movement to develop the fine motor skills of the hand to prepare for writing. The introduction of writing and reading will continue with Montessori material.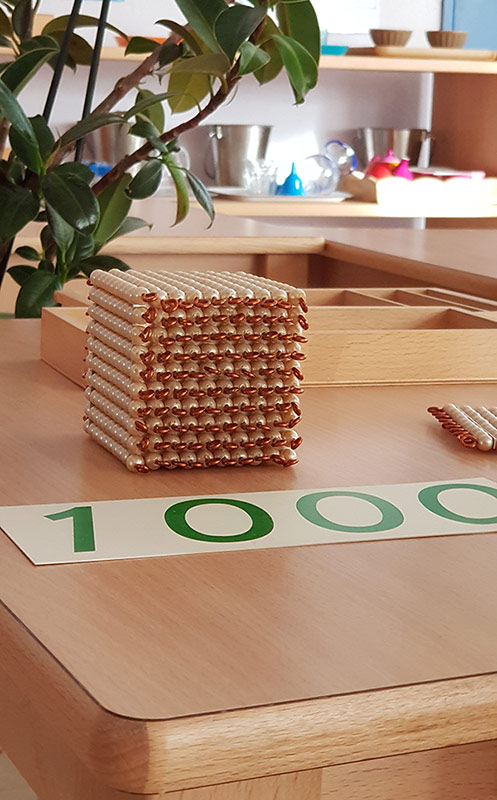 VIDÉO :
A DAY IN OUR CHILDREN'S HOUSE (children 3-6 years old)
Teaching team

Green class

Teaching team
Yellow class

THEATRE & MUSIC
THE BENEFITS OF THEATRE AND MUSIC AT SCHOOL
Create games around music, movement and emotional feelings. Children will therefore develop their personalities through large symphonic works, choral singing, body movements and verbal expressions.
I started playing the piano at a young age: from school to the conservatory, it finally became my job. I am an experienced piano teacher, graduate from Russian and French schools (Normal School of Music). Although I have tried other professional experiences, music has always won because it is my passion and my favorite field. I constantly trained in different classical and alternative methods of teaching musical art ("Education by Art", "Piano Libre", etc.).
By practicing this profession for several years and in different countries (France, Russia, Morocco) I have perfected my methods to finally obtain excellent results with my students. My passion led me to join a gospel group ("Joyful gospel") to develop my singing skills.
Every Monday, Tuesday and Thursday I take care of teaching Music and Theater for children in grades 3-6 at Les Colibris school.
.
ECOLOGY
Ecology at school
Colibris International Montessori School helps to raise students' awareness of environmental issues. Throughout the year, we organize a range of activities related to environmental protection, responsible consumption and ecological awareness.
Magali PELLEGRIN is involved on Tuesdays in our educational project on the theme of ecology. Children participate in workshops related to the traditional paper recycling technique, the life cycle of materials and selective sorting.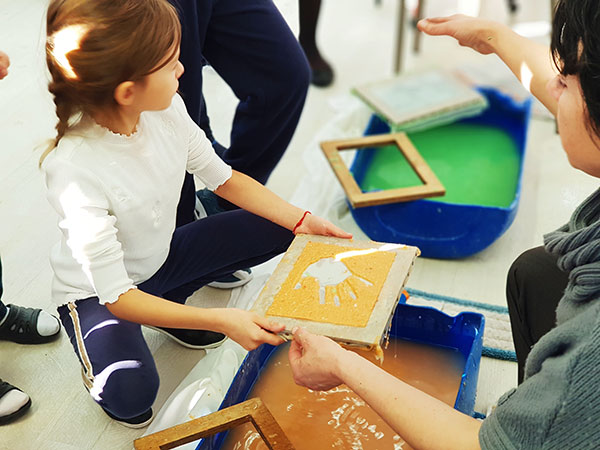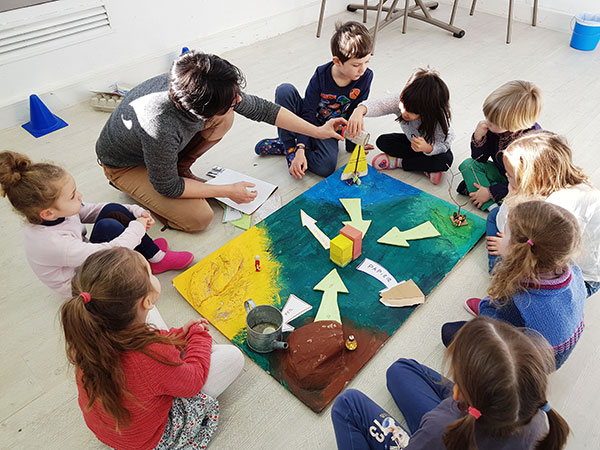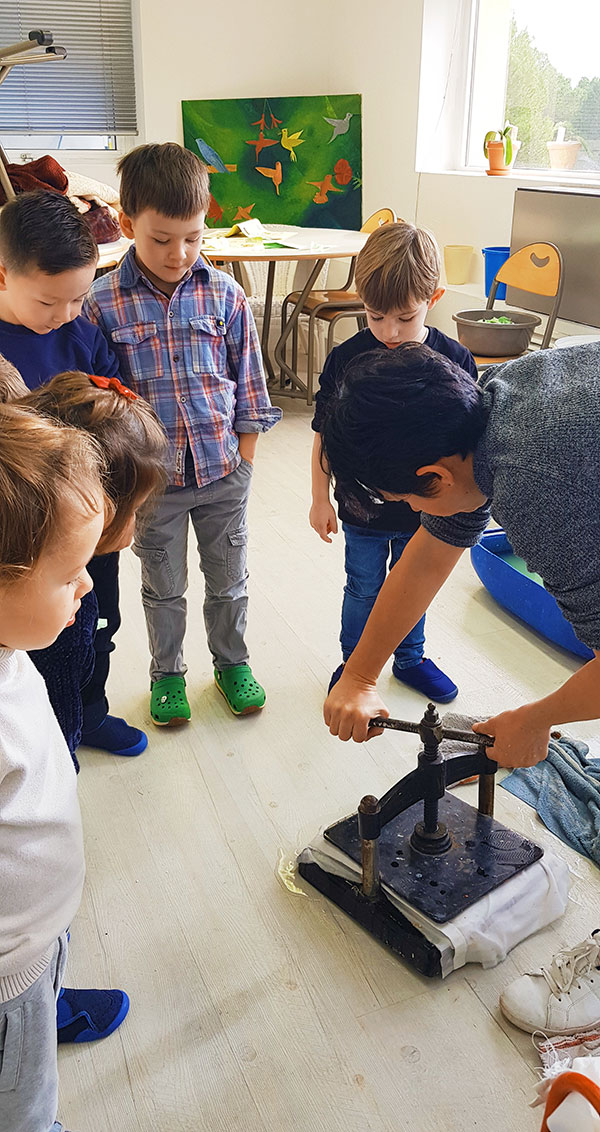 SPORT
Physical activity promotes healthy growth and development. By moving, the child masters more and more motor skills and works his muscles. He thus develops his strength, power and endurance. Regular stretching exercises can also increase flexibility.
The child develops sociability, the cult of effort, the will, the desire to succeed in order to be better than oneself … Moreover, sport effectively fights against stress.
I work with cooperative / non-competitive games, team building exercises for positive group dynamics, problem solving and negotiation. Children practice collective games and motor skills through playful and entertaining exercises and multisport games. They make use of accessories such as hoops, balls, scarves, blocks and bars, balance beam …
Sessions are every Thursday and Friday afternoon.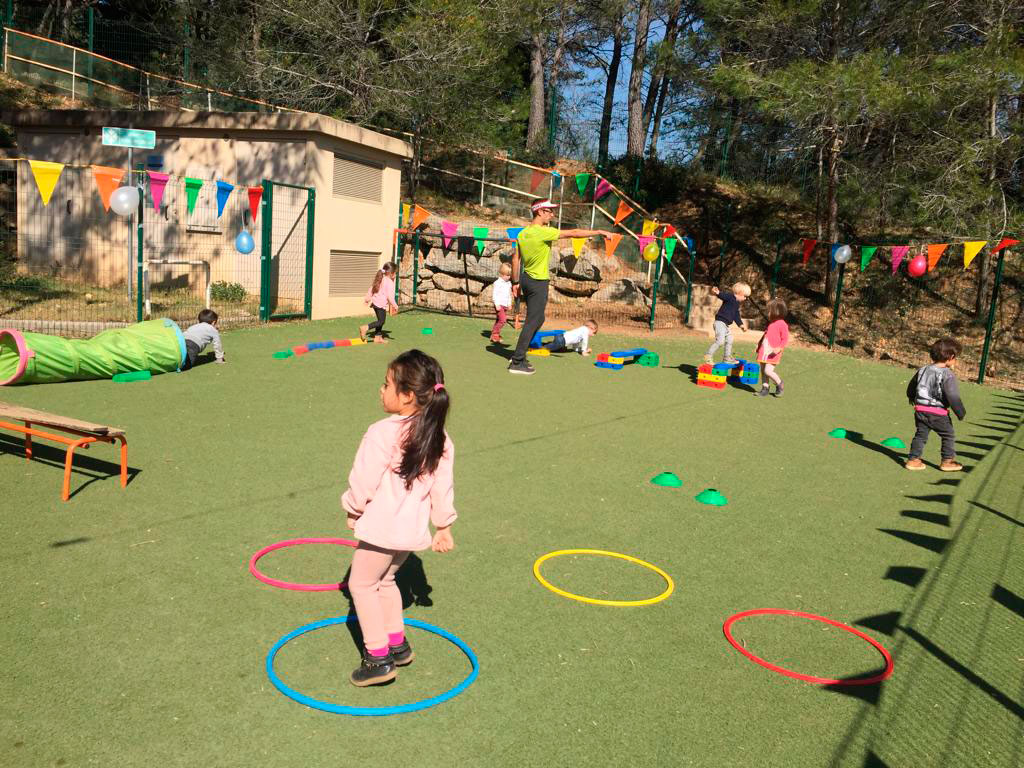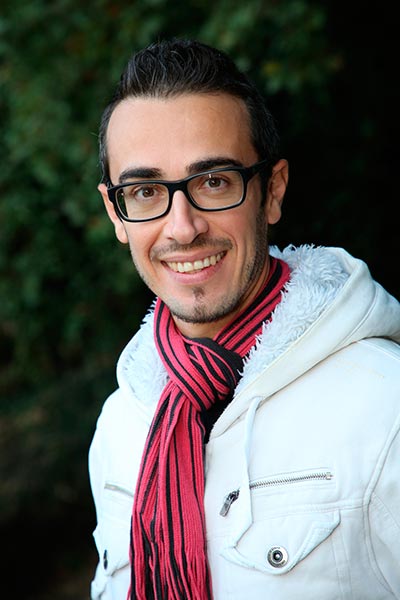 Nicolas Rigault, professeur de sport
I am a state certified sports coach, having worked and working with children and adults from the youngest age up to 83 years.
I will make children of 3-6 years old work on their motor skills through fun and entertaining exercises and multi-sports games with accessories such as hoops, balls and balls, scarves, blocks and bars, balance beam … .
YOGA
The sessions regroup all principles of yoga such as breathing, postures, relaxation, chanting and meditation, in the form of games, manual activities. For this, I use different course materials so that the child can move forward and evolve in his practice in a fun and entertaining way.
Sessions are every Tuesday and Thursday.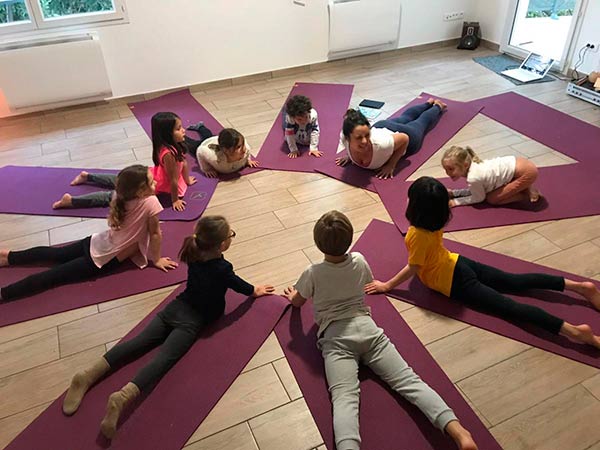 Benefits of yoga in the school setting:
– Reduces anxiety
– Brings physical stability (motor development)
– Promotes awareness of the body
– Increases the level of concentration
– Brings better balance
– Improves self-esteem
– Increases adaptability
– Stimulates the endocrine system
Carine
8 years ago, I trained in yoga for children. I myself practiced hatha yoga for a few years, I was then convinced of the benefits of this teaching in children. I told myself that if we started at a young age, together we could build a caring world, with respect for ourselves and others, in trust, sharing and love.
Yoga, through its practice, transmits its virtues to refocus, balance and allow us to be what we are. For a few years now, and after adding other training courses to my resume, I have been teaching adults and groups of children from kindergarten to fifth grade. It is a real pleasure to see how receptive and demanding they are. I see the magic of Yoga at work !!
Meals
Meal times are a time of sharing, pleasure, discovery and exchange that takes place in a calm atmosphere. The child serves himself independently and participates at his own care (brushing his teeth is offered after lunch) and the environment.
Children participate to set the table, clear the table and take care of the compost, which allows them to develop their responsibility and service to the community.
We have chosen a caterer with organic products, the dishes are heated in our kitchen.
Children have 2 options:
Lunch box, meal prepared and brought in the morning by the parents (no refrigeration or reheating).
Various organic menus delivered every day by a caterer and served hot by the school
A snack (organic seasonal fruit) is offered to the children every morning.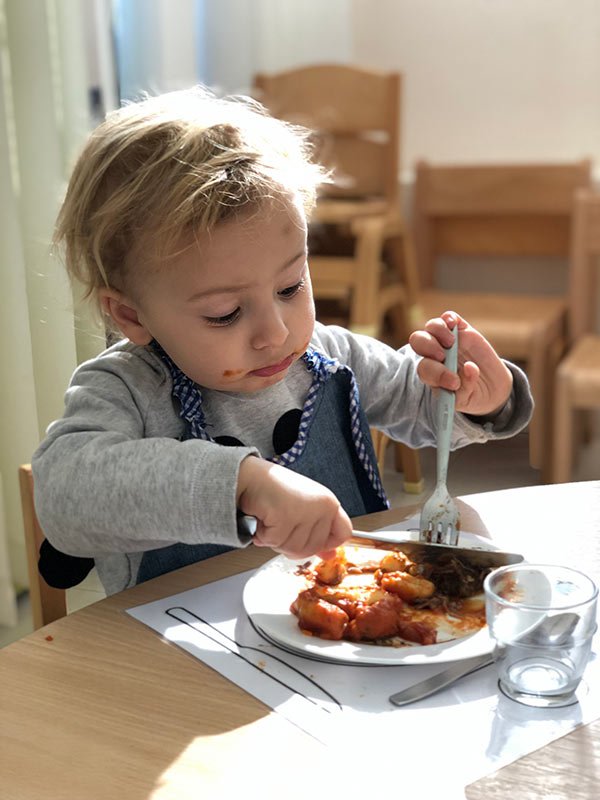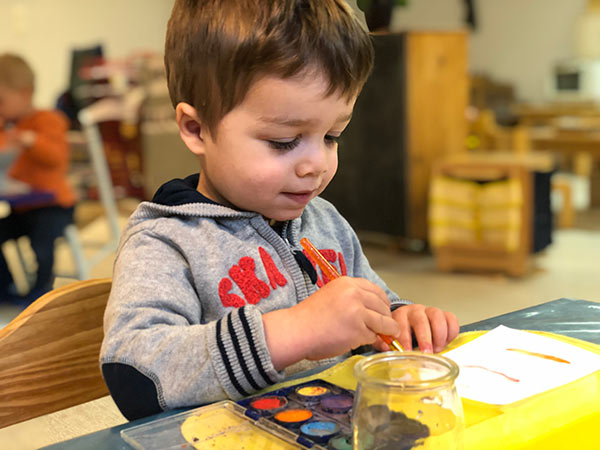 Schedules
Full-time children are welcome on Monday, Tuesday, Thursday and Friday. Part-time children on Monday and Thursday or Tuesday and Friday. On Wednesdays we offer Montessori workshops. Registrar
PERSONALIZED WELCOME from 8:30 am to 8:45 am.
END OF SCHOOL PICK UP from 16h00 to 16h15.
AFTER SCHOOL CARE from 16h20 to 17h50.
Admission
To enroll your child in school you can:
Visit the school on Saturday or at the open house: register here
Observe in class, make an appointment here
Fill out the file to register your child: here (pre-admission form).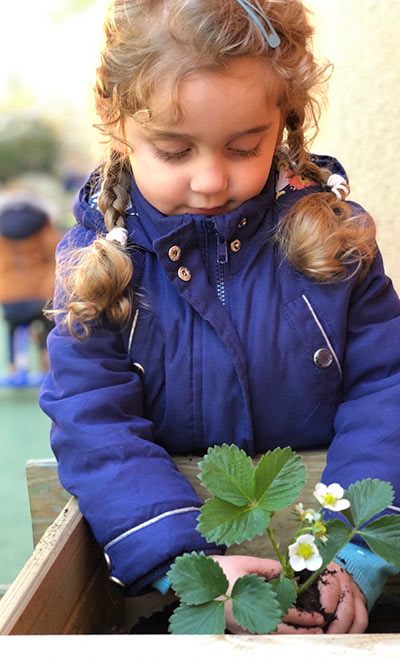 Address
3735, route des Dolines
06410 BIOT / Sophia Antipolis
Alpes-Maritimes, Côte d'Azur, France