THE MONTESSORI APPROACH: KNOWLEDGE – BEING – BECOMING
Montessori Pedagogy: 100 years of existence and always a step ahead.
From the beginning, Maria Montessori wanted the school to be a means of social reform that would bring peace.
Throughout the cycles (2-3, 3-6, 6-12 years and 12-15 years) at the Colibris school, children practice caring, relational, cooperative communication, towards awareness and dialogue. We support them in gaining  autonomy, responsibility, concentration, creativity and sharing to develop as a whole.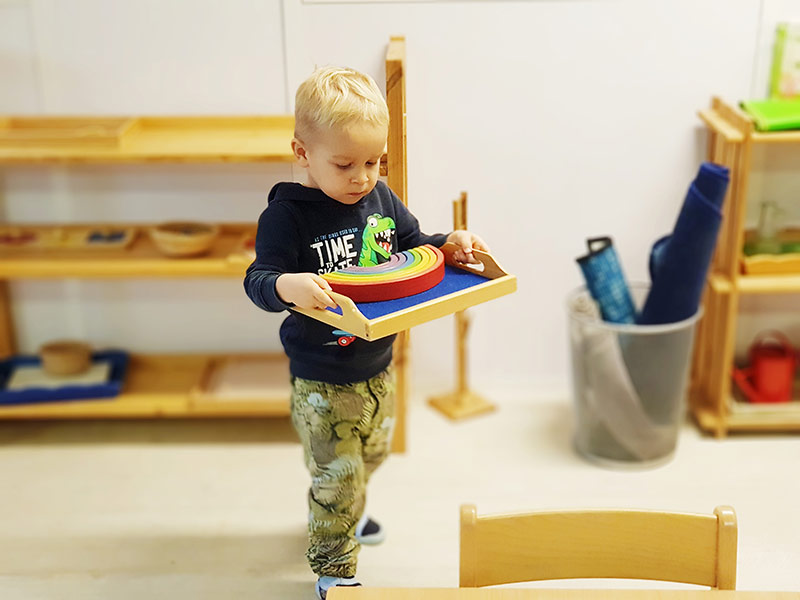 Become bilingual
We offer a total immersion in French and English. Educators teach in both languages.
Depending on the age of the children and their personal history, the child can discover (from 2 to 6 years old) or deepen (from 6 to 15 years old) the use of a second language and the pleasure of communicating at his own pace.
In each class there are two educators, one French-speaking and one English-speaking.
For children aged 6 to 15 who are new to one or both languages, we recommend that parents enroll the child in French and/or English classes outside school hours.
Article or video on bilingualism. (article 5 points) and translation or other article in French
VIDEO MONTESSORI ACCORDING TO AGES:
VIDEO: MONTESSORI C'EST FOU !
Maria Montessori created her pedagogy through her vision of a Cosmic Education that cultivates and develops in children all their physical, emotional, psychological, moral and spiritual potential through learning. Its pedagogy is based on the premise that each child finds his or her identity and purpose in life through making connections:
with himself (autonomy, independence, repetition, concentration, self-discipline, responsibility, self-care…),
with their community, by taking care of them and participating (helping to set the table, cooking, welcoming the youngest, helping them…)
with the natural world (taking care of animals, compost and vegetable garden)
with values such as compassion and peace as well as an intrinsic pleasure in learning and respecting the world by committing to its environment.
The MONTESSORI environment
"the function of the environment is not to form the child but to allow him to reveal himself." Maria Montessori
In Montessori pedagogy, we do not talk about a class room but about atmosphere. The Montessori atmosphere is a spacious place (between 80 and 100 m2), bright, aesthetic, orderly, where you will find specific educational material, scientifically designed by Maria Montessori.
Large windows allowing in natural light, green plants and educational material made of wood allow children to stay in touch with nature within each atmosphere.
Each environment is prepared according to the child's developmental period with teaching materials sequentially arranged in different spaces:
– Practical life, sensory, mathematics, language, zoology, botanic, science, history and geography, algebra.
The atmosphere is both active and peaceful, the child works at his own pace. There is mutual and courteous respect between the adult and the child but also between the children. Everything is designed to encourage the child's autonomous activity.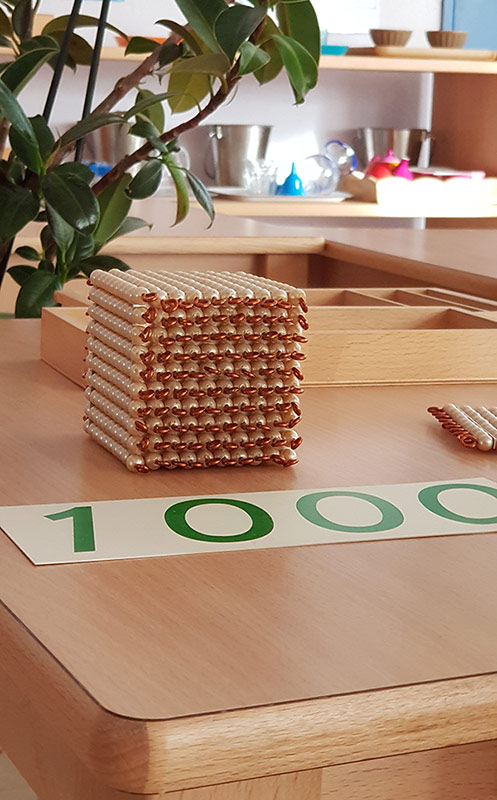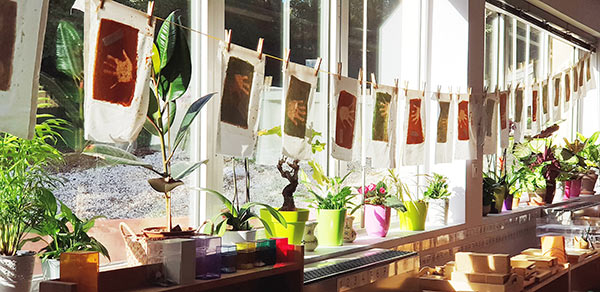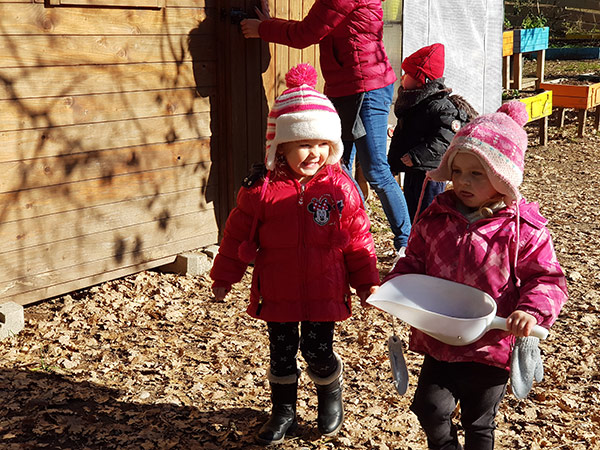 Address
3735, route des Dolines
06410 BIOT / Sophia Antipolis
Alpes-Maritimes, Côte d'Azur, France