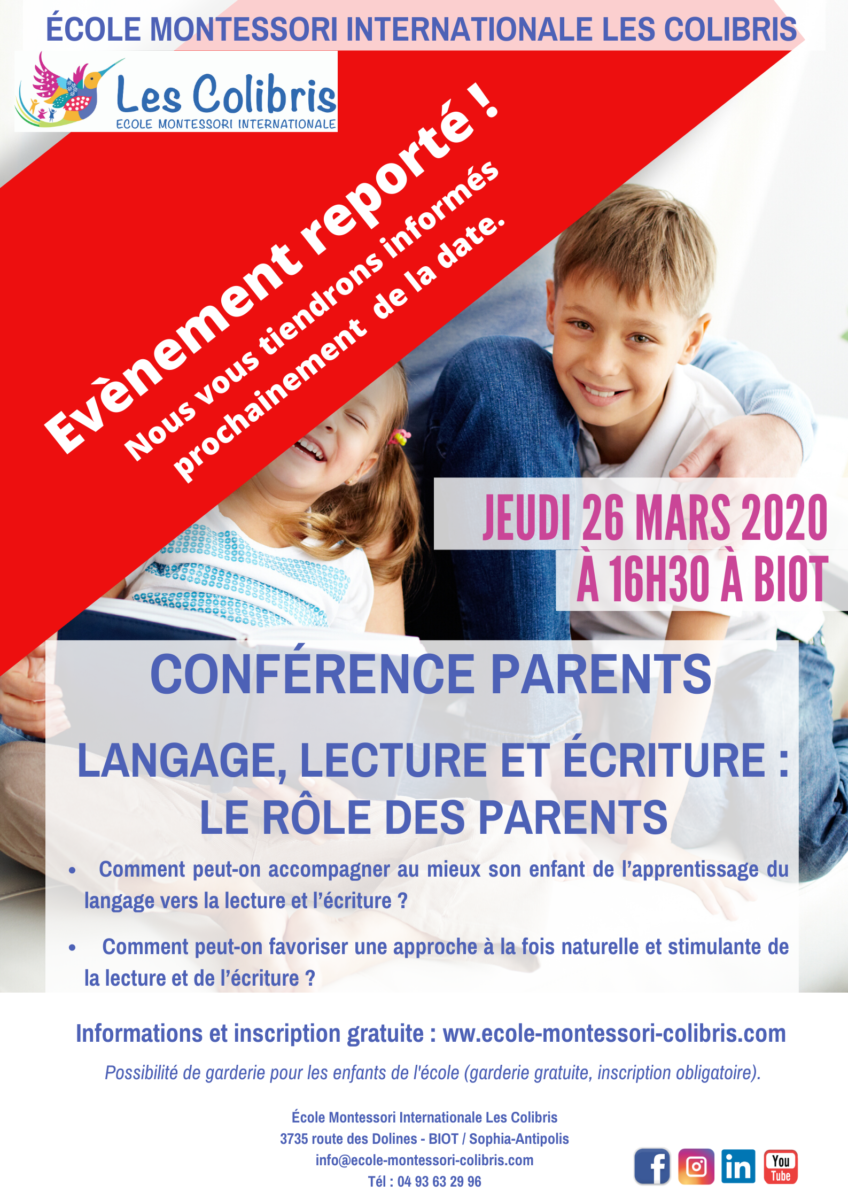 Language and literacy : the parent's role
In view of the latest government directives, the conference is postponed.
The new date will be communicated shortly.
Take care of yourself and your loved ones !
•  How can we best help our children on their language and literacy journey? 
•  How can we foster a challenging yet organic approach to language literacy?
Join us for a conversation filled with practical suggestions for helping our children become languistically successful and highly literate students. What's important and what's not ? 
Free and open to all.