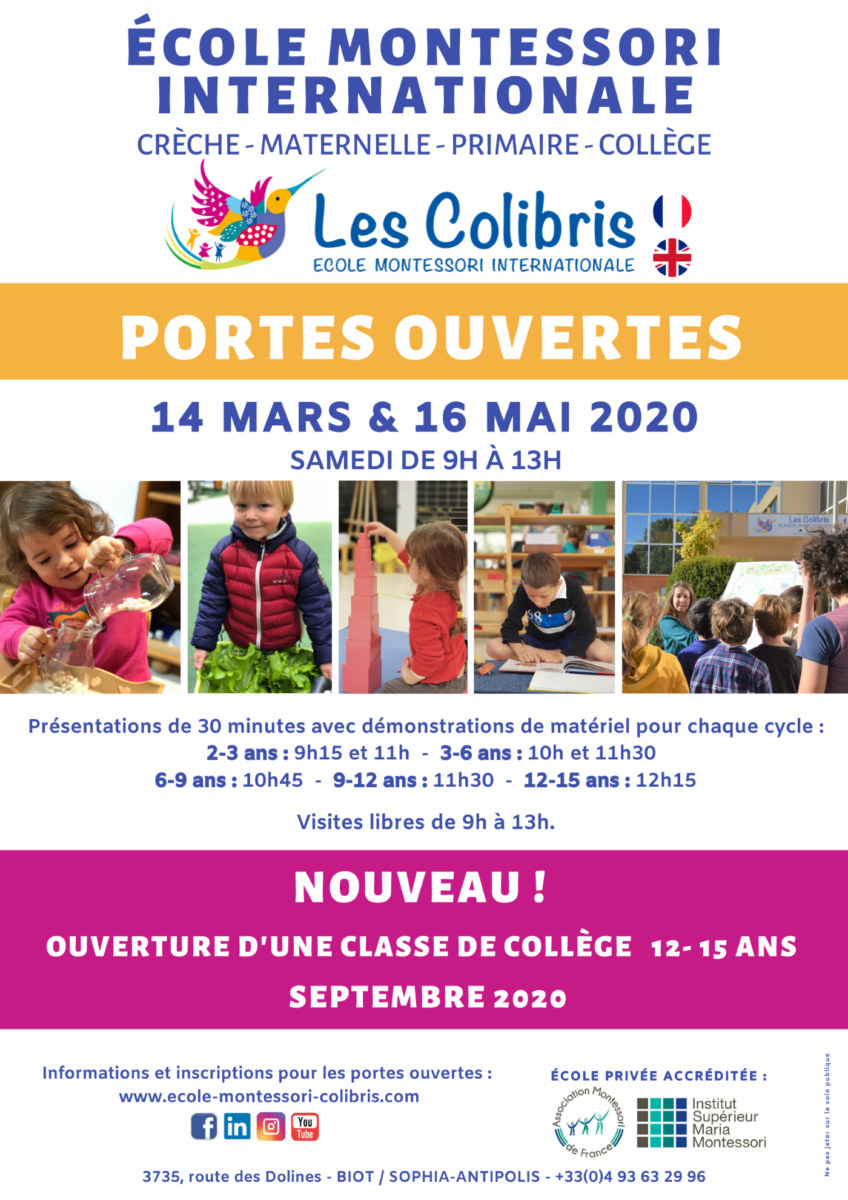 OPEN DAYS :

This is an opportunity to visit our school, the classes and to discover Montessori pedagogy.
But it is also a good opportunity to meet our pedagogical and management team and to exchange with parents, students and former students of the school.
Presentations of 30 minutes with demonstration of materials for each cycle will take place according to the schedule below :
2-3 years : 9H15 and 11H
3-6 years : 10H and 11H30
6-9 years : 10:45 a.m.
9-12 years : 11H30
12-15 years : 12H15
The teachers are of course available throughout the open house (9am-1pm) to show their classrooms and answer questions.
Come and ask all your questions, we look forward to hearing from you !
In order to organize us to welcome you during this event, register online for free to participate on Saturday, March 14, 2020 !
Event FREE and OPEN TO ALL !